Flight Rating Widget
Using the form to the right, you can look up the historical flight performance of virtually any commercial airline worldwide before you book! Knowing how often a flight is delayed, canceled, or diverted just might save you from yet another travel nightmare. Compare the historical performance of all flights on a route, carriers on a route, or all flights by time of day.
Results are displayed by FlightStats.com in a new browser window above this one. When you have finished reading the report, simply close that window to return to this Airport Information portal.
Data is provided by FlightStats, a division of Conducive Technology Corp. Your use of the data is at your own risk, and is subject to FlightStats' Terms of Use. Discover France is not responsible, and hereby disclaims all liability, for the accuracy of the information presented here.
Below is a screenshot of an historical performance report for Air France flight #337 (Boston to Paris) during the period of May 15, 2010 to July 15, 2010.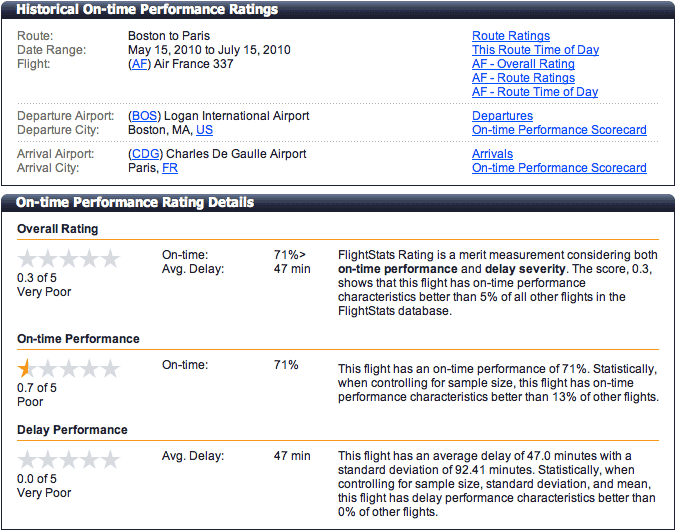 Next page: Weather Conditions and Forecasts for Paris Regional Airports