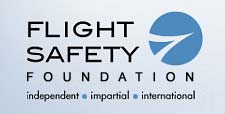 Airports in France
The Aviation Safety Network, a service of the Flight Safety Foundation, provides a database of incidents, accidents, hijackings, and/or safety issues associated with flights which departed from — or were headed to — the 77 French airports listed below. Discover France is not responsible for the accuracy of any information presented in these reports.
The abbreviations which follow each airport name in parentheses are the 3-letter IATA and 4-letter ICAO airport codes. (Some minor airports do not have an IATA code.)
Clicking on an airport name will open the applicable report in a new browser window (or tab). When finished reading the report, simply close that browser window (or tab) to view the Discover France Airport Information portal again.
Return to: Airports of Paris: General Information